Mediation and dispute resolution with the unique flair and balance and the best of both American and European ethics.
With Judicial, major business, and Government experience.


Telephone: +1 (561) 317 7579
Mediation training and operational management based in Florida, working internationally, offering service at all levels.
Instructors and mediators for all forms of dispute available.
Designs new advanced mediation models.
John P Cohen
John Cohen
MEDIATION PALM BEACH
Pro bono work accepted
in the following citrcuits only
11, 15, 17, 19
National Institute of Mediation Inc.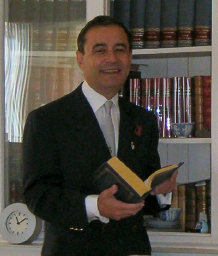 A not for profit helping citizens resolve disputes without recourse to the Courts.
and training people to resolve their own disputes.
Long term inmates at South Bay Correctional Center.
If one can teach these hardened criminals to settle their disputes, then why not the the rest of society
Articles: (links)
Partners with the Florida Department of Health.
Work reviewed by Nova University
Created and implemented a prisoner mediation training program, working with hardened felons, and training them to mediate conflicts, rather than use violence.